Your Retreat at the Lake of the Ozarks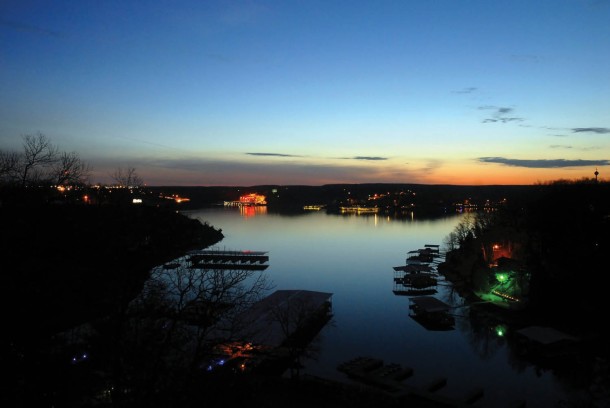 The mundane life and the polluted airs of the daily commotion make people fatigued and mentally somber. In such a strenuous hour, a getaway to a relaxing natural resort for enjoying a family retreat is the best option. Inn at Grand Glaize caters to you one of the most beautiful resorts in the hoteling domain that is established within the natural tranquility of the Lake of the Ozarks.
We have everything for everyone. You name your preference, and we will provide. From a long relaxing walk down the forestry trails to a golf course tea time and from reading a book on the patio, sipping some tea to resting on the soft bed of the hotel room, everything comfortable & relaxing is the Inn at Grand Glaize's offerings. No matter what you decide to do, you will always be close to nature at our resort, and able to reconnect with the earth and with each other.
The central location of our lakeside resort, nestled between all the fantastic activities the lake has to offer, makes us the premier place for your get-away. Take the group for a round of golf (or mini-golf), go cave exploring, or even parasailing together. If you are looking for more adult geared activities for your group, check out the local wineries and nightlife cruises with your group.
Our coordinators also make sure that group is coming to spend retreat on an official note, have access to the seminar halls, well-endowed with affluent seating arrangements, food options, and other entertainments. The vast resort campus offers a special price for bulk night stay bookings. Our cordial staff will always be at your service because a retreat, whether with the family, your church or with the office, is a trip of rejuvenation and we make sure that you spend the best time here at the Lake of the Ozarks.   
The Inn at Grand Glaize is the perfect location for any retreat. From corporate retreats to youth retreats, all others in between. Our accommodations will not only meet but will exceed your needs. We understand the importance and value they bring. We are here to ensure that your retreat is a success!
PLEASE CONTACT OUR PROFESSIONAL & EXPERIENCED SALES TEAM AT 573-348-4731, EMAIL RESERVATIONS, OR FILL OUT OUR EVENT PROPOSAL FORM.