[et_pb_section admin_label="section" fullwidth="off" specialty="off" transparent_background="off" allow_player_pause="off" inner_shadow="off" parallax="off" parallax_method="off" padding_mobile="off" make_fullwidth="off" use_custom_width="off" width_unit="on" make_equal="off" use_custom_gutter="off" background_color="#000000″ module_id="headsup" module_class="headsup" background_image="http://innatgrandglaize.com/wp-content/uploads/2017/05/Ripples2.jpg"][et_pb_row admin_label="row" make_fullwidth="off" use_custom_width="off" width_unit="on" use_custom_gutter="off" padding_mobile="off" allow_player_pause="off" parallax="off" parallax_method="off" make_equal="off"][et_pb_column type="1_3″][et_pb_text admin_label="Text" background_layout="dark" text_orientation="left" use_border_color="off" border_color="#ffffff" border_style="solid" custom_margin="||0|" custom_padding="||0|"]
[/et_pb_text][/et_pb_column][et_pb_column type="1_3″][et_pb_text admin_label="Text" background_layout="light" text_orientation="center" use_border_color="off" border_color="#ffffff" border_style="solid"]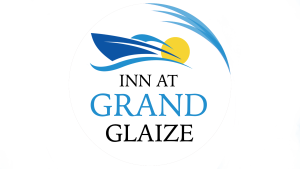 [/et_pb_text][/et_pb_column][et_pb_column type="1_3″][et_pb_social_media_follow admin_label="Social Media Follow" link_shape="rounded_rectangle" background_layout="light" url_new_window="on" follow_button="off" custom_css_main_element=".et_pb_social_media_follow ul{|| float: right;||}" saved_tabs="all"]
[et_pb_social_media_follow_network social_network="facebook" url="https://www.facebook.com/pages/Inn-at-Grand-Glaize/111783190565″ bg_color="#3b5998″]facebook[/et_pb_social_media_follow_network][et_pb_social_media_follow_network social_network="twitter" url="https://twitter.com/innatglaize" bg_color="#00aced"]Twitter[/et_pb_social_media_follow_network][et_pb_social_media_follow_network social_network="google-plus" url="https://plus.google.com/103519079186878978734″ bg_color="#dd4b39″]Google+[/et_pb_social_media_follow_network]
[/et_pb_social_media_follow][/et_pb_column][/et_pb_row][/et_pb_section][et_pb_section admin_label="section" fullwidth="on" specialty="off"][et_pb_fullwidth_menu admin_label="Fullwidth Menu" menu_id="2″ background_color="#190000″ background_layout="dark" text_orientation="center" submenu_direction="downwards" fullwidth_menu="off" dropdown_menu_animation="fade"]
[/et_pb_fullwidth_menu][/et_pb_section][et_pb_section admin_label="section" fullwidth="off" specialty="off" transparent_background="off" background_color="#8ccedb" allow_player_pause="off" inner_shadow="off" parallax="off" parallax_method="off" padding_mobile="off" make_fullwidth="off" use_custom_width="off" width_unit="on" make_equal="off" use_custom_gutter="off"][et_pb_row admin_label="row"][et_pb_column type="3_4″][et_pb_tabs admin_label="Tabs" use_border_color="off" border_color="#ffffff" border_style="solid"]
[et_pb_tab title="Conference Center – Overview" tab_font_select="default" body_font_select="default"]

Conference Center at the Lake of the Ozarks
The Inn at Grand Glaize is the perfect location for all your conference and event needs. Our professional and knowledgeable staff is here to ensure your next event is a success. We have a full service Sales and Convention Services department to assist and exceed in all of your planning expectations. We also offer full service catering with our on-site banquet facility.
We are centrally located in the heart of Missouri on Lake of the Ozarks. Our full service conference center and resort offers guests and meeting planners a 153 guest rooms including 4 suites. Many of our guest rooms have breathtaking views of Lake of the Ozarks and private balconies. We have 15,000 space feet of flexible meeting space.
In addition, we offer a variety of leisure activities to cater to all ages and groups. We have a outdoor pool, an outdoor sand volleyball court, a pavilion and BBQ grills. We also offer boat rentals. Inside you will find a large hot tub, sauna, cardio workout room, restaurant and lounge.
Contact our Sales and Catering Team at 1-800-348-4731 or sales@innatgrandglaize.com
[/et_pb_tab][et_pb_tab title="Room Capacity & Dimensions" tab_font_select="default" body_font_select="default"]
[/et_pb_tab][et_pb_tab title="Floorplan" tab_font_select="default" body_font_select="default"]
[/et_pb_tab][et_pb_tab title="Gallery" tab_font_select="default" body_font_select="default"]
[/et_pb_tab][et_pb_tab title="Catering Menu" tab_font_select="default" tab_font="||||" tab_line_height="2em" tab_line_height_tablet="2em" tab_line_height_phone="2em" body_font_select="default" body_font="||||" body_line_height="2em" body_line_height_tablet="2em" body_line_height_phone="2em"]
[/et_pb_tab]
[/et_pb_tabs][/et_pb_column][et_pb_column type="1_4″][et_pb_cta admin_label="Call To Action" button_url="https://us01.iqwebbook.com/IAGGMO564/" url_new_window="on" button_text="BOOK NOW" use_background_color="off" background_color="#7EBEC5″ background_layout="light" text_orientation="justified" use_border_color="off" border_color="#ffffff" border_style="solid" custom_button="off" button_letter_spacing="0″ button_use_icon="default" button_icon_placement="right" button_on_hover="on" button_letter_spacing_hover="0″ title="Reservation Desk"]
[/et_pb_cta][et_pb_text admin_label="Text" background_layout="light" text_orientation="center" use_border_color="off" border_color="#ffffff" border_style="solid"]
Call Our Reservations Desk at 1-800-348-4731
[/et_pb_text][/et_pb_column][/et_pb_row][/et_pb_section][et_pb_section admin_label="section" fullwidth="on" specialty="off" transparent_background="off" background_color="#1e73be" allow_player_pause="off" inner_shadow="off" parallax="off" parallax_method="off" padding_mobile="off" make_fullwidth="off" use_custom_width="off" width_unit="on" make_equal="off" use_custom_gutter="off"][et_pb_fullwidth_header admin_label="Fullwidth Header" title="BOOK NOW BY CALLING 800-348-4731 " background_layout="dark" text_orientation="center" header_fullscreen="off" header_scroll_down="off" parallax="off" parallax_method="off" content_orientation="center" image_orientation="center" custom_button_one="off" button_one_letter_spacing="0″ button_one_use_icon="default" button_one_icon_placement="right" button_one_on_hover="on" button_one_letter_spacing_hover="0″ custom_button_two="off" button_two_letter_spacing="0″ button_two_use_icon="default" button_two_icon_placement="right" button_two_on_hover="on" button_two_letter_spacing_hover="0″ background_color="#000000″]
[/et_pb_fullwidth_header][/et_pb_section]